Chair Caning & Furniture Restoration, Staunton, VA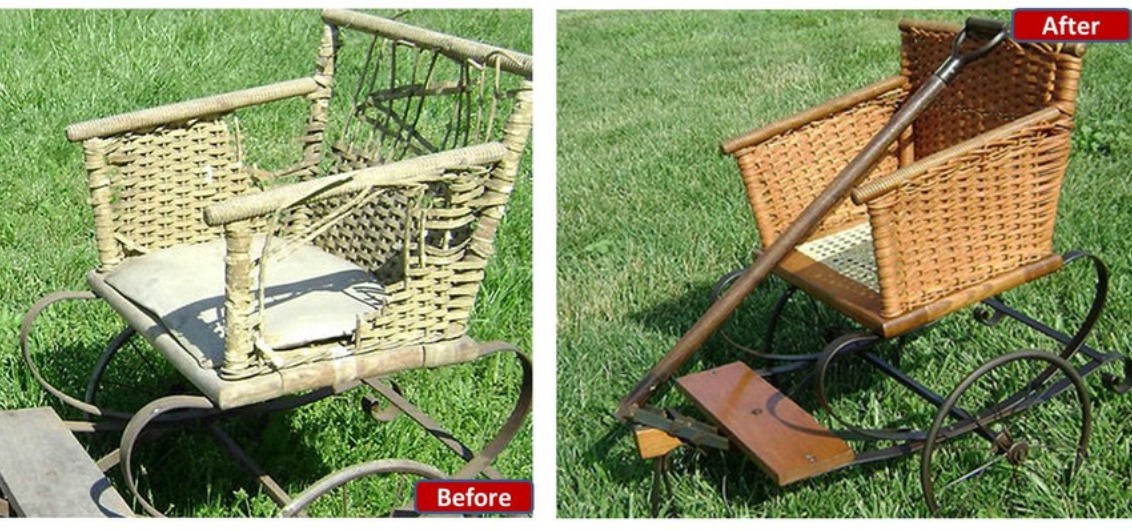 Child's Pull Toy
The metal on this child's pull toy was rusty. The wheels no longer turned easily and the woven sections were deteriorated. We cleaned up the metal and wood sections and waxed it to protect it. The upholstered and thread worn seat was put back to its original caned seat. The back and sides were rewoven, and treated to last many more decades.
Love Seat Bench
This bench came to us weather worn and rickety with loose joints. It was taken apart for a complete re-glue, stripped of the old paint, and restored to the customer's request of color. The legs, back, and arms are stained with a black concentrate dye stain with the seat a contrast natural wood shade.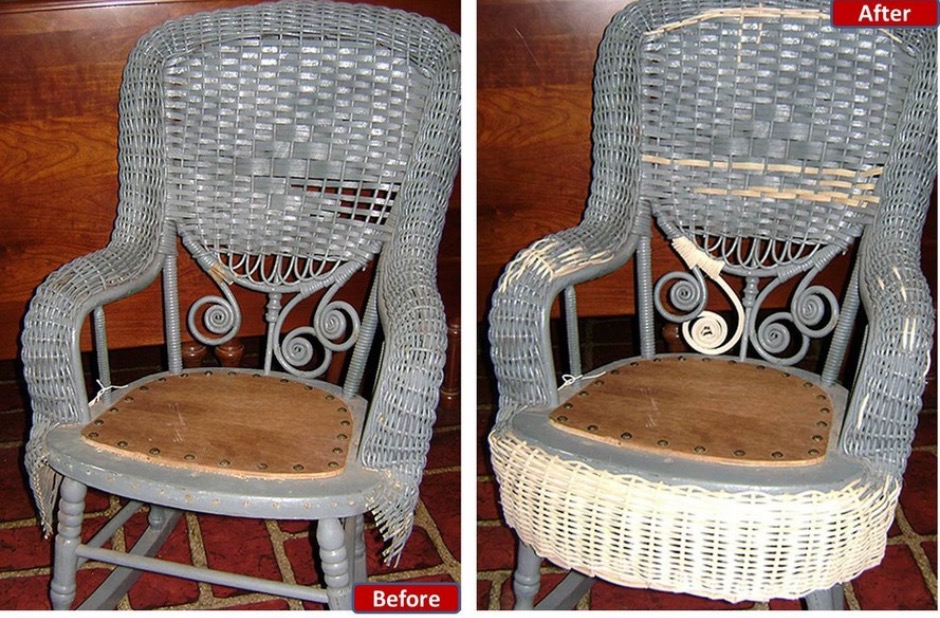 Wicker Furniture
This Victorian period piece was a family heirloom. The customer wanted to pass it down in the family. The front skirting had worn away and was replaced along with some scrolling on the back. Touch up repairs were made throughout the weave. The customer was part of this restoration by completing the painting of the piece herself.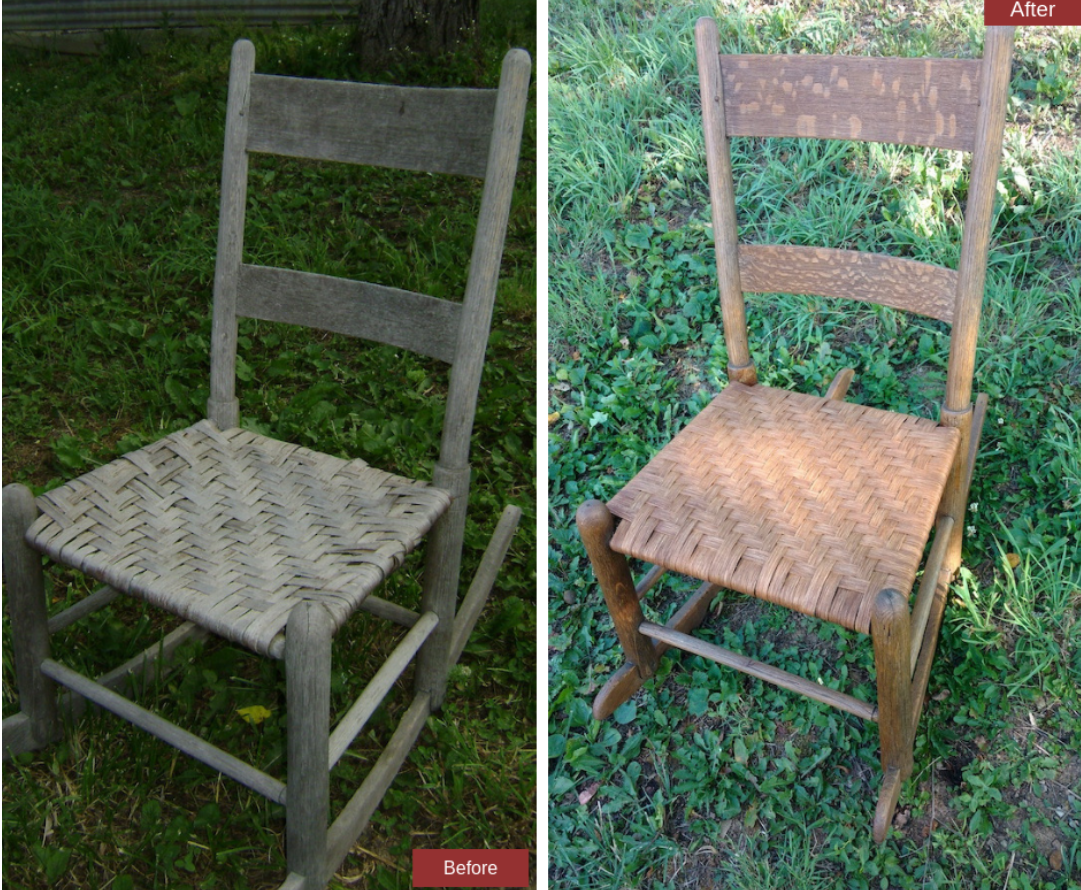 Oak Rocker

This rocker came to us weather worn and needing a new splint seat. Following a good cleaning and buffing with steel wool to smooth the rough grain, the wood showed beautiful Oak quartersawn back slats.
The rocker was stained, then finished with Howard Paste Wax, which is sold in the caning shop. Howard products give you an alternative to sprayed or brushed finishes and does not need to involve a complete stripping of the furniture.

Handwoven Seat on a Settee
Hand woven seat on a settee had a six foot long seat. The cane on the seat had become old and brittle and it was broken through in many sections of the seat. The customer brought it into the shop for re-caning. The only information she had was that her father had purchased it at auction when she was a child. There is no real indication as to the age of the piece, but we did discover square peg joinery, and the carvings on the back appear to be hand carved. Before the seat could be re-caned, structural repairs were done underneath to support the cane because years of use had taken its toll.