Alice graduated from Radford University in the early 1980's to become a teacher. But it wasn't to be. Unable to find a job in her field, Alice's work journey eventually led her to the field of furniture restoration and chair caning.
Eventually, she worked part-time for a furniture refinisher. It was there she developed a keen interest in learning the different weaves to restore chair seats.
It took a lot of trial and error but she learned her craft well! When the furniture repair shop owner retired, Alice kept the chair caning part of the business going.
It was then she established Higgins Chair Caning. That was in 2005. In 2006, she moved to the Factory Antique Mall in Verona and happy customers have been discovering her ever since.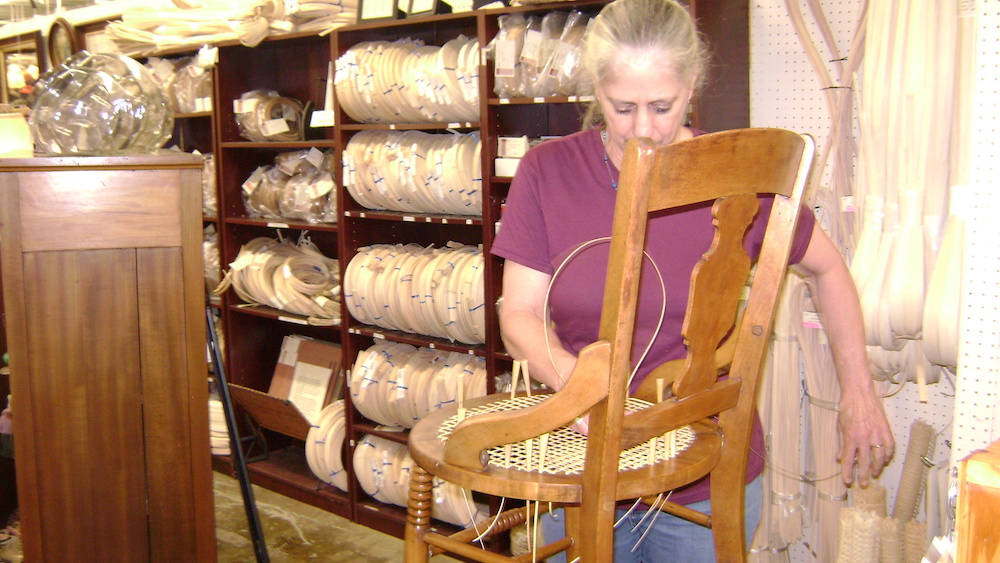 After serving in the Air Force, Kyler Smiley moved his wife and two children back to Virginia from California. Kyler assists part-time in the shop with repairs and re-gluing chairs. He has become very proficient in installing the pre-woven cane webbing.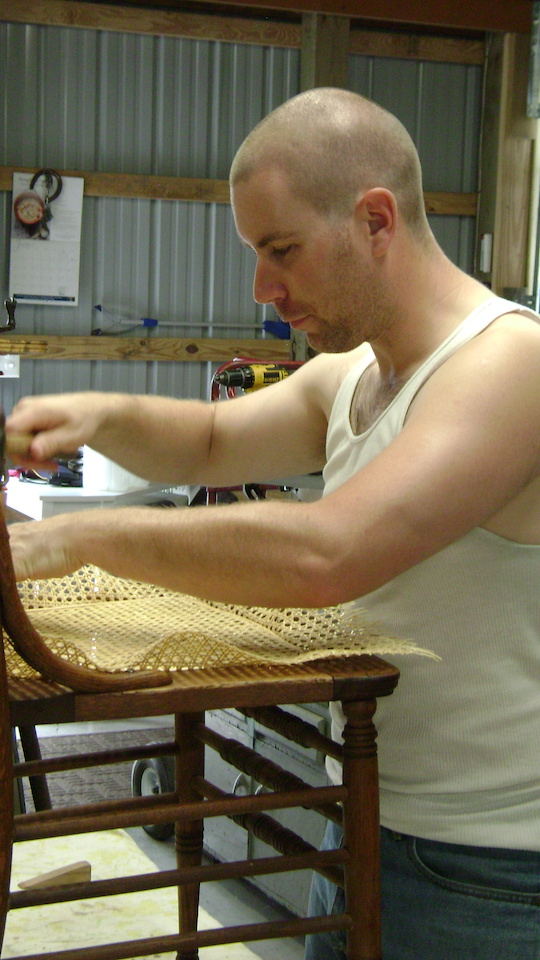 Sheila took a handwoven lesson with me a few years ago and proved to share the same values and work ethics that I demand of myself. I was impressed with her techniques and offered her an apprenticeship.
She has since become another weaver I can rely on for quality work and to share the load. Sheila also uses her talents in wicker repair and has been weaving professionally for about five years.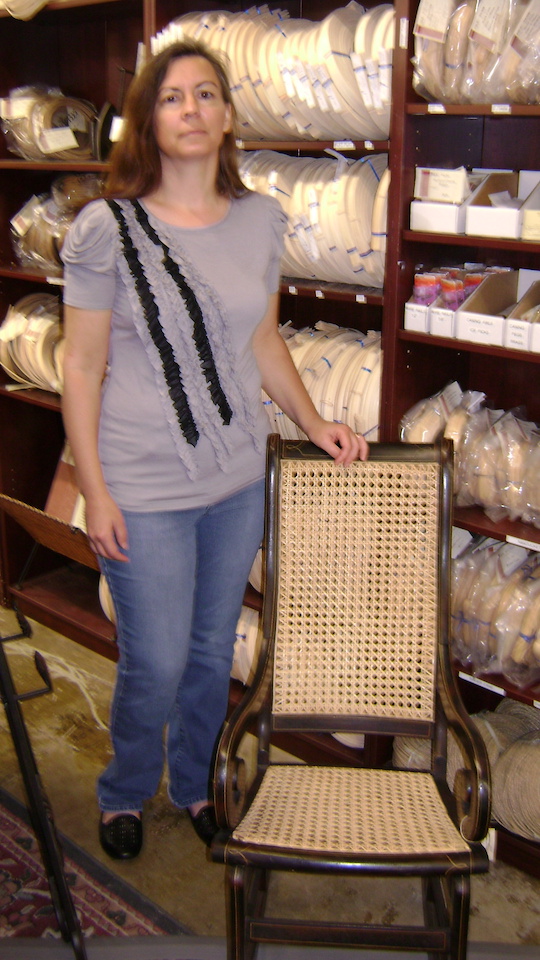 Ask about chair caning instruction! Alice teaches lessons on chair caning techniques. Individual instruction in all types of weaves is offered.
$50.00 per technique, on your own chair. This provides one-on-one instruction, all day, during mall hours, or however long you wish to work. Additional days are offered at $20.00 per day for the same technique.
If you do not have a chair, Alice can assist you in locating one based on the technique you wish to learn. Email here.